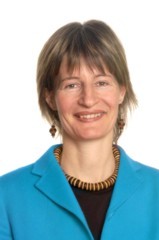 Welcome to my web pages. From 2005 to 2009 I was County Councillor for the Salisbury East Division comprising St Edmund, Milford, St Francis, Stratford, St Mark, Bishopdown, Bishopdown Farm and Hampton Park.
I am now the Unitary Councillor for the new division of St Francis and Stratford and have set up a new site on the Wiltshire Community Web. Do please have a look.
Background
I have lived in Salisbury for 10 years and I have 19 year-old twins (boy and girl), both of whom attended the local grammar schools. I worked for IBM before taking a career break to raise my children, and subsequently worked in a secondary school. I am a committed Christian, have been a governor of St Mark's Junior School and worked as a volunteer with Wiltshire Parenting. I strongly believe that families are absolutely central to our society and I also want to encourage older people to engage more with the younger generations.