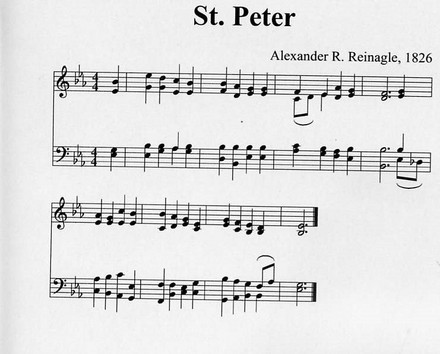 Proposal for Amalgamation of Tisbury and West Tisbury.
There is no suggestion we abandon the nomenclature ….West Tisbury or Tisbury or lose either's 'Ward' Status.
But what is suggested is that our two
….Parish Councils integrate as one Civil Parish under one Council
Few of us could specify where our common Parish Boundary runs, nor since most facilities are located in Tisbury Parish, does it occur to many that they are anything other than a Tisbury Parish Resident.
St John's Church, The Methodist Church and Catholic Parish Church . All The Village Halls, The Library, The Bank and the Cash Machine, The Shops and Post Office, News Agents, The Surgery, The Garage, Police and Fire Stations, and Telephone Exchange. The Sports Centre, Swimming Pool and Sports Grounds, Parish Tennis Courts and Social Club and Housing, Schools and Car Parks, and the Public Convenience. The Allotments, Compost and Recycling facilities, The Sewage Works, Burial Ground, and The War Memorial. The Social Housing, The Railway Station and its Car Park, and too the Station Works Site, and the proposed Hindon Lane Development and Amenity area and Pubs are all located in TISBURY Parish.
Everything that happens in Tisbury Parish is of no less concern to the Residents of West Tisbury than to any Tisbury Parochial Resident, so it is not illogical that West Tisbury Residents might feel entitlement to have some say about things that happen, in what they regard as their Village. However to put it bluntly, Tisbury Parochial affairs are currently no concern of West Tisbury Parish Council.
There is no necessity for our Village to be governed by two sets of unelected Parish Councillors, both duplicating expenditure, whilst employing two Parish Clerks. Local Community charges are high enough without such iniquitous extravagance. Many shared facilities are funded by either the County or the District Councils, but too Tisbury Parish alone funds facilities we all share. Money is not the main point of contention but Elections Are.
This last week I received a query from one Michael Simpkins who enquired concerning the Electoral Status of the Tisbury Parish Council. When did we last have an Election, are there currently any vacancies on the Council? When would we expect to have the next Election? This Michael Simpkins is Prospective BNP Parliamentary candidate for Chippenham, who currently sits as a British National Party (BNP) member for the Rudloe Ward of Corsham Town Council. He being 'Returned' due to the insufficiency of Candidates in last year's 'Election'. His 'Survey' suggests to me that the BNP has it in mind to avail itself of our Collective Election Apathy at every opportunity.
…………WE AT PARISHES LEVEL NEED TO 'MEND OUR FENCES', and do it now.
Through the AMALGAMATION of Tisbury and West Tisbury Parish Councils, then jointly there should be a sufficiency of Candidates to precipitate an Election
It will be sixteen years since Tisbury's last Election. West Tisbury has nine Parish Councillors and no name nor address is given on the SDC Web Site for its Parish Clerk. Tisbury, after a recent review, has but Eleven Parish Councillors, and has such detail on the SDC Web Site. Absolutely none of the Parish Councillors of either Parish holds Office through the exercise of the Public Franchise. This does not arise through any fault of their own, but it is because Tisbury and West Tisbury severally never have a sufficiency of Candidates to precipitate an Election.
PLEASE SHOW CONCERN BY ENCOURAGING PARISH AMALGAMATION.
For any unaware of its existence I transcribe the
TISBURY FLORAL CAROL
Which is sung to the tune of St.Peter.
http://cyberhymnal.org/htm/i/c/iceaswes. htm
Conspirator s William A. Dunkerley in 1908.
……..And John B. Pope 100 Years on.
THE TISBURY FLORAL CAROL.
1
In Tisbury there's no East nor West
So why's it a-part riven ?
Two Parishes two Parish Clerks
Perform to one heart given.
St Andrew to St John did come
But brought no Flower to Caroll
Two Fiefdoms thus we still remain
Our fellowship apart.
2
It never was as that before,
Although it be so now.
But which the reason to retain
Our Failed Status Quo?
St Andrew to St John did come
But brought no Flower to Caroll
Two Fiefdoms thus we still remain
Unbinded human kind.
3
Its time for all the powers that be
To-forgather in one place,
and there re-nite our village fair
As but one common place.
Although when
Andrew to John came
he brought no Flower to Caroll
All res-dents should now be as one
Close binded human kind.
4
Join Hands, Parishiners in good faith
Which ere your Parish be .
If we amalgamate as one
What savings there might be.
As right and properly Drew and John
share but one PCC,
Why is it that the rest of us
Don't do so Civically?
(A Bind is 'Two Hundreds fifty'
an equivalence of two Fiefdoms maybe? )
Below is the Composition of the Two Parishes. Possibly not up to date.
TISBURY
JOBBERS LANE
ANSTY
THE AVENUE
BECKETT STREET
BECKETT WALK
BECKFORD CLOSE
BROOK CLOSE
THE CAUSEWAY
CHANTRY VIEW
CHICKSGROVE
CHICKSGROVE LANE
CHURCH STREET
CHURCH STREET CLOSE
CHURCHILL CLOSE
CHURCH SIDE
CHURCHILL ESTATE
THE CORRY
COTTON DOWN
COURT STREET
COURT STREET CLOSE
CUFFS LANE
DOCTORS PLACE
DUCK STREET
DUNWORTH RISE
HIGH STREET
HILL CLOSE
HINDON LANE
HINDON ROAD
KIPLING CLOSE
LADY DOWN
NADDER CLOSE
ODDFORD VALE
OVERHOUSE DRIVE
PARK ROAD
PARSONAGE MEAD
OLD GARDEN
THE QUARRY
QUEENS ROAD
RIVERSIDE
ST.JOHNS CLOSE
SNOWS HILL
SQUALLS LANE
THE SQUARE
STATION ROAD
TAMARA GARDENS
TARGETTS MEAD
OLD GARDEN MEWS
'TISBURY,SALISBURY
TISBURY ROW
TOWNSIDE CHURCH STREET
VICARAGE ROAD
WARDOUR
WEAVELAND ROAD
WEST TISBURY.

CASTLE MOUNT
CASTLE STREET
EAST HATCH
EAST KNOYLE
HATCH LANE
HIGH VIEW CLOSE
MONMOUTH HILL
MONMOUTH ROAD
MOUNT PLEASANT
NEWTOWN
PYTT HOUSE
SEMLEY
SPRINGFIELD PARK
MALLARDS
TUCKING MILL
WEST HATCH
WICK LANE
WEST TISBURY