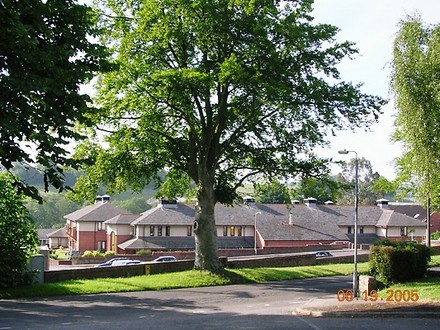 TISBURY AND WEST TISBURY PARISH COUNSEL.
The Spell check has not failed me yet again. It is merely that this Site has no connection with either the Tisbury or West Tisbury Parish Councils. All news of which is best to be found hidden away at nadderfocus.com which I commend.
I do not understand why Tisbury Parish Council news can not more easily be found by typing its name into either one of the major Search Engines; or alternatively into either the Salisbury District Council Community Web Site or the Wiltshire CommuniGate web site. Today when I entered 'Tisbury Parish Council' into the GOOGLE Search Engine one came across what was termed 'The Local Channel' and there was a page thereon for our very own WEST TISBURY Parish, and there was a list of adjoining Parishes. Each an exotic sounding location , 'Hindon' 'Sutton Mandeville', have I missed one? No Tisbury is not apparently an adjoined Parish. That is an understandable omission because which outsider would consider Our Village anything but a single Parish?
On Google 'page four there was mention of 'Nadder Focus', but that detailed Canon Thomas Atthill and advised that one might contact the Editor. Well I gave up the search at Page Twelve, because all else I discovered were a number of exceedingly interesting articles on the PAPALSCOPE Web Site, and lots of good news about Martha's Vineyard MA. Which surely is not the one at Fonthill.
Why does our Parish Council 'Hide its Lights under the proverbial Bushel?' Those of us still sound enough of wind and limb may view Tisbury Parish Affairs on the Parish Notice Board outside the Elizabeth Hall.
Nadderfocus.com is a great web site, and its parental Publication Focus a good Church Publication. As a family we have purchased copies of that for most of its life, but does everyone do so? One suspects not. It may come as a shock but few out of the area will have heard of 'Focus', other than in connection with the Liberal Party. Why are Local Communications so abysmal . Please may
TISBURY HAVE ITS IDENTITY RESTORED?
I suspect that 'Focus' does not rely on our family's monthly contribution of forty pence to meet Publication costs, because it carries a wealth of advertising matter. It would be an excellent thing if 'Focus' was to publicise its circulation figures. It is the sort of thing that Publications carrying Advertising are expected to do. Probably these figures are readily available elsewhere. One wonders how extensively 'Focus' is distributed. If it covers the whole of the Nadder Valley Parishes why is the coverage so concentrated on the Tisbury Parochial Parish Area?