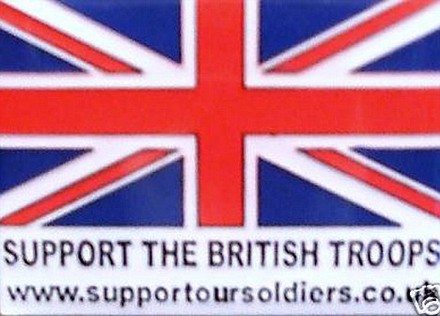 This day Sunday 6th. September 2009 there are two notices on display in the Village. Each of which notifies of the need for Parish Councillors one in Tisbury and one in West Tisbury.
On Sunday 16th. August Papalscope brought to your attention that there were seemingly vacancies on both the Tisbury and West Tisbury Parish Councils. Although at that time the West Tisbury's need was displayed in the Sub Post Office's Notice Board. The Tisbury Vacancy was notified in the Minutes of the Parish Council. Only sad cases, such as myself read those. However now Tisbury Parish has a striking notification of its vacancy displayed on the High Street Parish (ex.Community?) Notice Board. I do hope it is productive.
The West Tisbury notice has been on display for some weeks. If I recall correctly it invites anyone living within three miles of West Tisbury Parish to put his or her name forward for co-option . Thus even I could stand, how gratifying ones eligibility to be poached even down stream of the Tisbury Sewage Works.
Would that three miles circumference be inclusive of the Residents of Ansty or that Parish to the North of Tisbury each of which failed to field candidates at Electiontide 2007?
TISBURY VILLAGE DOES NOT NEED , NOR CAN IT AFFORD TWO PARISH COUNCILS.
I believe that Tisbury Parish Council is minded to amalgamate, whilst WEST TISBURY is 'agin' the idea. The Latter is keen to be consulted and be involved in TISBURY VILLAGE affairs, however to be perfectly blunt they are not of TISBURY PARISH, and make little financial contribution to the Village. Analogously speaking West Tisbury is as branch Mistletoe, looks pretty enough but could imminently be put to better use.
THANK YOU PARISH COUNCILLORS FOR ALL YOU DO FOR THE REST OF US.
HOWEVER, What has gone wrong with Governance at Parish level ? Further to my earlier Riparian references, are we witnessing its terminal threshing, as if of a fish out of water? It used to be a privilege to be any sort of a Councillor. A while back Parish Councils were the stepping off stones for those aspiring to be District and then County Councillors. Ever since about 1978 the hierarchy has been progressively collapsing. It was then that local Government went Party Political. We have seen the demise of the local candidate, and his or her replacement by the latest retiree seeking not only to relieve boredom , but possibly wishing to earn a little pin money where it is available. Where do such persons come from? How many of them have served their community from whence they came, let alone been involved in local politics? People mean well enough in life, but possibly there comes a time to stand back from the fray and hand things on to the next generation. A while back a then Tisbury Parish Councillor suggested that I too should pick up the baton and run with it, seemingly unaware that I'd had a go at that probably decades before she did, but possibly not. Who can tell?
WHY IS THERE SUCH A LACK OF COMMUNICATION LOCALLY? TISBURY USED TO HAVE A WEB SITE, THE WHICH KEPT ONE AND ALL ADVISED OF WHAT WE WERE ABOUT. Regrettably the man who used to organise the site is no longer with us, but if seemingly every other Parish has at least an entry on the 'South Wilts. Community Web,' why can not the Tisbury Parishes do likewise? Such an absence gives one the impression that the Parish is not only incestuous but too self-satisfied.
Mind you when it comes to 'Going out into the Highways and Byways' In an attempt to compel people to come in
WEST TISBURY HAS BEEN OUTDONE BY SOUTHWICK DIV.
on the Unitary Authority. Its September 3rd By Election fielded a candidate who seemingly lives in SALISBURY.
The result should any be interested.
The Independent won. The Liberal Democrat came second and the Conservative third, and the Salisbury 'Ukipian' last .This had long been a Conservative seat, held by a popular Councillor.
CLEARLY SOUTHWICK VOTES FOR THE 'MAN' RATHER THAN THE PARTY. Posted 7 September 2009 14:59.