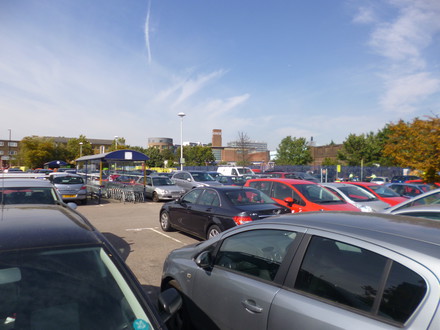 TisPlan 2015-2026. Additional Comment.
It disturbs me to read on your questionnaire that one should answer with 'ones own opinions, not what you think might be good for the Community'. Surely ones own opinion might translate as 'self interest'. Has not the like of that over influenced too many a Council ? What of our Wyndham Place Development ? The then Parish Council seemed none too keen on the idea, whilst some residents thought it better, we sacrifice the long established employment centre of Station Works for housing, leavened with a token work area, rather than that the Hindon Lane Residents should suffer housing in their own back yards.
During the thirty five years we have lived , schooled and raised a family locally ,Tisbury has changed from being a viable community balanced between those who lived and worked hereabouts and its then retirees only some of whom were incomers; to become disproportionately a Retirement area. There are two easily identifiable causes for that happening.
Firstly in its wisdom the newly elected 1979 Government implemented its policy of tenants having the right to buy at a discount, not only social housing, but too privately owned freeholds originally let out for a period of over 21 years. Wiser tenants availed themselves of the opportunity to own their own home, all be it at the cost of either the Community Charge Payer, or Private Freeholder. One hears tell that much of such Social Housing was soon sold on, as too were those private freeholds, all re-selling at a tremendous profits . It is currently Government policy to extend 'the right to buy' to tenants of Housing Associations, and no doubt anon, that accommodation too will be sold on at a profit, so further escalating the housing market.
The other cause was that jobs went elsewhere, as one work site after another fell to the Developer. RAF Chilmark left 'us', as too did Parmiters .The site of the latter purchased at a price only sustainable if used for units of housing. Such housing would then as now, be beyond the financial means of the average Tisbury working man , even if in work. When in turn Messrs Fry offered to buy the Parmiter Station Works Site off the current owners at cost price, with the intention of splitting the buildings into viable work units, the owners were not interested in selling. No doubt we will soon hear that Station Works was offered for rental, but there was little interest in the workplace. It's my belief you can let or sell anything at the right price, its only things priced above what the market will bear , that fail to deliver. Social Services apart, there was another tenant, however its business failed.
One's witnessed the demise of the Saw Mill, and heard its land was to be used for affordable housing, what we got was Mallard Close. The old Coal yard, such as it was and its associable allotments became a housing Estate, as too Mc Grath's Yard. Land about the 'Dinner Dog' factory, which before then was a repair shop for mowers etc. became a housing Development, as did our third Garage, whilst the second became a Dental Surgery, one which has no facility for adult NHS teeth. To its rear, is new housing which used to be a builder's premises. We lost SCATS, and numerous work units about the Station, this included a jobbing car mechanic, a Catering concern, a producer of Pickled Onions, a famed Furniture Maker. Of our two excellent Restaurants, one closed, the other moved on. A transience of shops failed because all too many of us shop in Salisbury, Shaftesbury, Gillingham or Blandford , for it is there many either work or school their children. It is no good running Tisbus shopping trips to such places and wonder why Tisbury Shops fail. Lot of locals in Salisbury Tuesday last !
The farm at the East end of the Avenue became an housing enclave, and of course we now have the Wyndham Place Estate. Fry's did offer to build at their own expense a new swimming pool on a quid pro quo basis. This offer was never taken up. It seemed preferable to expend our money on the old Pool, first £25,000 and seemingly now the suggestion is we spend circa a further half a million. We have new housing to the rear of Albany House and have lost jobs at the Brewery to housing. Though the Auction Sale Room was no more by the time we arrived, its site now accommodates housing. There has been no end of infilling. Even as one writes other places of business on or off the Avenue are being redeveloped for houses, and probably the Catholic Church Ground will be so utilised, for apparently we are to have another forty houses, by 2026. Who could doubt that we will. Apart from the availability of local employment, Social Housing was available for most who qualified for it, as too Middle Schooling in Tisbury.
Thus Tisbury's ambience changed. The locals moved out because they couldn't find work locally, or even if they could there was no housing available for them. This mainly because of the influx of retirees who moved into houses affordable enough for those who had sold up at higher prices elsewhere.
Way back in 1980 the Parish Council was, for better or worse, still the domain of the indigenous Tisburian, rather than as now for the main part, that of the accomplished incomer who un- tuned to local opinion, may be inclined to listen to the siren voices of any who propagate 'their own opinions, rather than what each might think be good for the Community'.
One doesn't need to be a Parish Councillor to do that, providing one disregards the opprobrium that attaches to the dissenter. I mourn the loss of the Salisbury District Council, had I perceived a vacancy thereon back in the early 1980's I would have been tempted, even as a newcomer, to offer myself for election , because as recently as 1979 I'd done so elsewhere, but failed in the face of Thatcherism. Not many Independents survive here about now, though the Independent County Councillor for Mere, received more votes than any other candidate in the whole of Wiltshire, but then so too did I as a District Council Independent in 1979. Maybe its time to bring back the old Mere and Tisbury Rural District Council, abandoned by Ted Heath circa 1964.
The picture above in part shows where my family business persisted for near on two hundred years. Who have thought it would become the frontage to a Sainsbury Car Park ?