Britford Farm Shop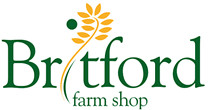 The Britford Farm Shop is based on Bridge Farm, in the beautiful village of Britford, near Salisbury (within sight of Salisbury Cathedral and the A338). The Britford Farm Shop aims to promote the best in locally produced, locally sourced food and drink. Much of our produce is organic, GM-free, diet- conscious (for allergy sufferers) and ethically produced. We believe in the merit of 'Slow Food' production (the opposite to Fast Food) and as a consequence many of our products are traditionally made and seasonal.
The shop opened in 2004 and has won finalist in Best New Business of the Year 2005, in the Federation of Small Business Annual Awards and been given a 'Silver Award 2005' by Taste of the West in the Local Retail Outlet category forWiltshire! We offer free deliveries when you spend ten pounds or more and live within a six mile radius. Our horse-drawn delivery service, to local villages, will be available soon!
The shop is open during the following hours: Monday - Saturday 8.00am-6.00pm Sunday and Bank Holidays 10.00am-4.00pm. Contact us by phoning: 01722 413400 or email us at mail@britfordfarmshop.co.uk. Britford Farm Shop, Lower Road, Britford, Salisbury, Wiltshire SP5 4DY The Britford Farm Shop was opened by Giles and Gale Gould as a way of bringing farming back to Bridge Farm and also to support local producers and farmers who are still making their living from traditional food production. Bridge Farm, formerly a dairy farm, has been in the family for sixty years and now has converted barns that accomodate various small businesses, a Bed & Breakfast in the farmhouse, three holiday cottages, and a livery-stables. We hope to see you soon!
contact : Giles & Gale Gould
Tel : 01722 413400
Email : mail@britfordfarmshop.co.uk
Web : view the web site