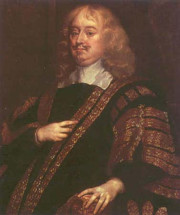 TAIL WAGS DOG.
The recent report in the Salisbury Journal concerning the new higher level of Community Charge / Council Tax, (or which ever the current euphemism) prompted me to reiterate on their web site www.salisburyjournal.co.uk/ an oft expressed point of view. Partially quoted below:
'What one objects to is that our perfectly ordinary cottage is rated so far above 'Average Banding'. Why is it that we, being retired folk of modest means are expected to fritter away what Journalist's tend to describe as our 'Life Savings' to subsidise the lifestyle of others in 'D' banded houses, many of whom one suspects are far better off financially than one is oneself.
The simple answer to that is that Government refused to have the promised Property Revaluation. They were fearful so to do because it was aware that too many 'D' Band houses are so undervalued.
It is totally ridiculous that anyone who can claim their house to be a second Home can get a discount on their Community Charge.
Single occupiers can claim a discount too, and those who have no life savings to 'balance the deficit in their accounting', can in some cases be excused paying the Community charge altogether.
One might expect every such concession to be financed by Central Government, well it isn't this money is charged to every other Community Charge Payer in the area.
A while back a Survey in Tisbury and West Tisbury came up with the conclusion that a large proportion of Residents would be willing to pay higher charges for better services. I believe Tisbury Parish Council contributed some of their Precept to finance such a Perverse Nonsense.'
TODAY THE SUNDAY TELEGRAPH sub Banner article refers to an alleged Government cover up concerning these charges. Inadequately censored sections of a Government Press Release speak of hundreds of thousands of houses being wrongly categorised as to Banding. Those who might care to visit the Telegraph on Line site http://www.telegraph.co.uk/news/index.jh tml may treat themselves to a video on the matter.
Surely the diagnosis propounded is an inadequate explanation of the Symptoms of the Local Taxation matter. The main problem is NOT that too many homes are overvalued, but that too many homes are UNDERVALUED, and such inequality is made the more inequitable by the severity of the banding progression.
A few years back the likes of Estate Agents needed to exploit 'CONTACTS' before establishing Property Valuations. As the Land Registry never divulged detail of any sale prices to third parties, Agents valuations became the child of their own experience wistful thinking, and possibly a 'quid pro quo'.
In case there are any who are unaware of such matters, the whole system has been opened up for Public Inspection, for something in the region of a fiver one can require information as to current Ownership and Sale Price, and whether there is a mortgage on a property, and if there is who holds it. For those of us who need to satisfy our own curiosity; House Sale Prices are available on a free for all basis on several different sites. That at .www.houseprices.co.uk. Seems rather comprehensive, but another SENDS me sale prices to me on monthly basis.
THE RELEVANCE OF ALL THIS INFORMATION. Is that people are buying the like of former Council ex MOD and other Publicly owned accommodation for maybe c.£200,000.
When we bought here at valuation (£75,000 ) there was no way that we could have Serviced a Mortgage of £200,000. from Income. Of course property values have gone up exponentially in our twenty seven years as Residents, and so too has the income of most, ( if not earning or not earning enough the Tax Payer tends to 'Fork Out') . The Value of our house has gone up no less than that of any other. HOWEVER those of us , many of who may now be Pensioners, who would have had insufficient income to purchase at £200,000, find ourselves having to pay an undue proportion of the Council burden, on the same 'OLD MONEY' . I am sure those experiencing the Dilemma will understand this to be so.
It is a matter of no significance to us that our ORIGINAL purchase is worth maybe a Million pounds. Why not make it two while one is at it?
Are we all aware that if one was to buy some inhabited Hovel, and convert it regardless of expense into the most Palatial Mansion, still it would be the original valuation that persisted. The name would be marked *on the Register for revaluation when the Property was 'Sold On'.
A couple of years back there was misplaced relief amidst TISBURY Folk that the 'REVALUATION' had been cancelled. Heaven knows why some were so pleased by the information. It was in our better interest that Tisbury had a revaluation, because ALTHOUGH all the new valuation of all our homes would have risen, so too would the Valuations of all those undervalued houses in the Council area, thus the poundage of the Community Charge would have been more equitably distributed.
THE TELEGRAPH ARE RIGHT IN THEIR CRITICISM OF GOVERNMENT.
COUNCIL BILLS do have to be met, but that is no excuse for over charging the many CASH POOR, whom might well qualify for every sort of Public Benefice should they choose so to claim.
LIKE WHAT PAPALSCOPE SAID PREVIOUS:
I welcome this Government's initiative concerning the long term unemployed, and malingerer. Also the view expressed by Cardinal Murphy O'Connor and the that reiterated by the Bishop of Rochester on MULTI CULTURISM. Ibid. http://www.telegraph.co.uk/news/index.jh tml
Maybe I am the only person who will have read the foregoing. If not hopefully it does not make me sound like a Right Wing Reactionary Conservative Bigot, because I am not. However possibly a youth misspent in Catholic Boarding Schools, may have inculcated a sense of inhibitive right and wrong in me too. At that time Political Correctness had yet to be happened upon.
IF PEOPLE FAIL TO STAND UP TO BE COUNTED, CONTRARY POINTS OF VIEW WILL OVERCOME GOOD SENSE. IT IS NEITHER IN OUR OWN INTEREST, NOR IN THE INTEREST OF OUR CHILDREN'S CHILDREN TO HUNKER DOWN IN THE HOPE IT WILL ALL GO AWAY.