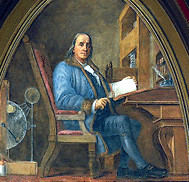 "In this world nothing is certain but death and taxes" Benjamin Franklin, 1789
Some consider 'The Season' only commences with the Chelsea Flower Show, however we locals know that it starts with the Drinks Reception hosted by our Parish Chair in the Victoria Hall at the top of the High Street. Possibly the wine confused the running order, for our Season started off with Grouse Shooting, and news that there was to be a Public Planning Consultation with Residents on Saturday 5th. July. Surely everyone should know that Henley Royal Regatta Saturday, is always the first Saturday in July. Is there as alleged, a lack of communication or what ?
News had spread that an 'A' List celebratory had accepted an invitation to address the gathering, and having seen the word 'Victoria ' on the Invite, all were relieved to find that the principal guest was Jane Scott OBE. The Leader of The Wiltshire Council, who gave an excellent account of the way things were at Trowbridge, and of the savings that had accrued from the reorganisation of the old District and County into a Unitary Authority.
Mrs Scott, having volunteered to answer questions first tackled the perennial one of Why did the Village of Tisbury have two separate Parish Councils, each of which had eleven Councillors and a salaried Parish Clerk, thus everything was paid for twice?
Apparently the matter was under consideration, little difficult, Tisbury not unique with its problem etc.
( I believe it is ridiculous that Tisbury has two separate Parish Councils. Its not even an Historical Circumstance for Civil Parish Councils didn't come into being until the Victoria Hall was being built, possibly to accommodate ours. I had asked the County for up to date figures, but still await their arrival, however the last time I checked the matter, West Tisbury had one Parish Councillor to represent every fifty voters. Heaven only knows when any of them were last elected by Public Ballot. Well all that is their concern rather than mine, however what does concern me is that West Tisbury wishes not only enjoys all that Tisbury Parish alone finances, but wishes to shove its oar in the the affairs of our Parish. Of course they have a legitimate interest in such matters, but should not have 'Any Say' in them until the two Parishes amalgamate, by all means make a two ward Parish, but do so on the understanding that there is but the one Parish Council and one Community Charge over all. ' No Representation without Taxation !' Dr J. C. Lester
The Current Council Tax difference on a band 'D' property is £30.58 per annum, whilst on an Band A Property but £19.39. if savings were effected through amalgamation West Tisbury would pay a little more and Tisbury a little less. I do not doubt some baulk at the idea of paying any extra, however I resent paying such monies on their behalf.)
The second question concerned all this new Military Housing in the Larkhill and Tidworth area. The questioner asked who, since the occupiers of Military accommodation are excused the payment of Council Tax, would be paying for all the extended local facilities that they too would be sharing ?
Apparently the MOD makes a contribution in lieu, but there seemed to be a mod.icum of doubt concerning how much of a contribution it would be making. It was acknowledged that their presence would put pressure on both schools, and the Hospital Maternity Unit for a start. (This needs sorting, and the sooner that one and all appreciate the fact, the better.)
The big event of the evening proved to be the Tisbury Campus. The Leader of the Council seemed devastated to hear that it wasn't universally welcome in the Village, and if such the case she had other worthy causes on which to expend the Council's Millions. Some were at one with her over that. Mrs Murray Brown her Responsible Officer, didn't have the financial detail with her, but was unaware that there was any shortage of funding that prevented the immediate occupation of much of the first floor of the Campus.
It was said our Leader, just that no one had expressed any interest in occupying it. Bit of a surprise that after all that Consultation, (which included my wife and I 'out ' as it happens ). One of the Parish Councillors who voiced a contrary opinion in a local freebie, seemed of a sudden defensive of the Campus project. If so I would understand , for its the principle of 'Collective Responsibility ' for duly arrived at Council Decisions, that has deterred me from offering my services ever since last standing for Election to a Hampshire Council on 'Maggie May Day 1979.' or is that Lèse-majesté ?
All manner of folk expressed their differing opinions. Some who lived in its vicinity liked the Campus, and seemed unconcerned about the traffic that would be passing their homes, an area another said , so neglected by the Council, that it was locally affectionately known as Beirut. One heard of infighting as to who owned what in the area, and thereby whose the responsibility for its clearance. Seemingly things had deteriorated since the Council had started to charge for collecting the like of White Goods and old TV's. Etc. That apart we were advised that the Council had no responsibility concerning how its tenants maintained its properties !
The Parish Council Chair was surprised to hear that there were now notices on the Car Park Recycling Bins , suggesting they would be no more bins there at the end of the month. That seemingly a matter due for discussion at the next meeting of the Tisbury Parish Council.
There was a presentation concerning suggested sites for Development in Tisbury, mostly old chestnuts including the Station Works Site (Parmiter's) ' Which St. Modwyn had suddenly remembered it owned'
Apparently it too wont be attending Henley Regatta this year as it plans to be at the consultation on July 5th. To hear how Tisbury thinks its site should be redeveloped. I believe the TisVis Questionnaire had already opined that it should be used for local employment rather than housing. However once again one heard that a mixed development of Housing and Employment would be a better occurrence. That of course was exactly what they had been minded to do with the site when Tisbury previously rejected the idea.
Apparently there had been discussion with the County concerning the occupation of the site by unspecified, non industrial employers. Lets hope there is success on that front, for Tisbury has missed on on Jobs which have gone to surrounding Parishes.
-------- ---------------------- ' After the Ball was over' was a pop number when the Victoria Hall was built, so was probably sung and Waltzed to therein at the time.
After the ball is over,/After the break of morn –/After the dancers' leaving;/After the stars are gone;/Many a heart is aching,/If you could read them all;/Many the hopes that have vanished/After the ball. 'cut and paste in Browser for the music' www.youtube.com/watch? v=vtwYVvtOIuM