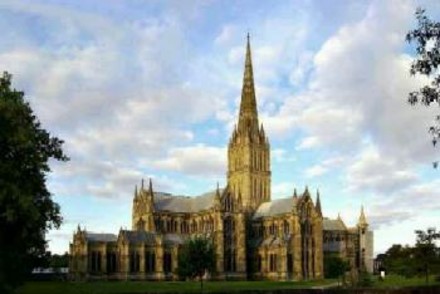 Salisbury is one of the finest medieval cathedrals in Britain. It is the mother church of the Salisbury Diocese, an area which covers most of the counties of Wiltshire and Dorset.
Started in 1220 it was completed by 1258, with the Spire, the tallest in England (123m/404ft) added a generation later. Built to reflect the glory of God in stone and glass, it has always been a setting for great occasions, for huge colourful processions, a majestic and awe-inspiring church - as it has done for over 775 years.
Every year over 600,000 visitors come from all over the world to the Cathedral and Close, the largest and best preserved Cathedral Close in Britain. We hope that the information here and the welcome you receive when you visit us will reflect the message of our mission statement, which is that: Salisbury Cathedral exists for the glory of God and as a sign of his kingdom in the world.
We look forward to welcoming you to Salisbury.