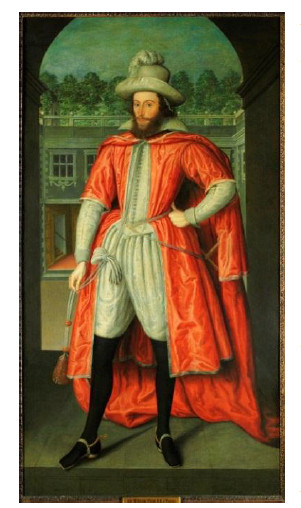 Church buildings need benefactors, it is ridiculous to expect diminishing congregations alone, to finance the preservation of a Church Fabric the which is as advantageous to non attendees, as it is to regular worshippers including those there only on High Days and Holidays. For all regard the place as 'ours' despite hitherto the Rector's Freehold. Albeit we differentiate between the Church Spiritual and Temporal, Surely all regret to see 'the writing on its wall' which foretells that in these days of diminishing congregations the time for further change is upon us.
Despite the loss leaders of Baptisms and Confirmations; contributions whether in brown paper envelopes or from The Church Commissioners are insufficient to fund 'Our' Church, especially as there is now a tendency for lucrative weddings to happen at some venue, whilst many funerals cut out the 'middle man'.
Congregations of other Christian Faiths and Sects seemingly fund themselves without State money, as too does Islam and Faiths indigenous to other lands. One hears tell that Judaism does so on a direct subscription basis. If one cant afford membership of a particular Synagogue one goes some where cheaper.
In these days of multiculturalism State funding of any particular faith would seem unwise, however it would not be unreasonable for ancient Church Architecture to be Government funded in much the same way as it is in France, a country now famed for its secularity. As a Tisbury householder I would far rather see our community charge spent on the maintenance of such cultural heritage, than see it frittered away on fripperies such as running two separate Parish Councils or the financing of Marjorie the Compost Heap so dear to the heart of Tisbury Parish Council.
Undoubtedly before any such thing could happen, there would have to be legislation and probably along with it the disestablishment of the Church of England. It is not right that Governance ignores evident need, thereby allowing exemplars of our Heritage to successively fall as might a row of skittles.
AS AN ASIDE,
Tisbury Church has its very fine Lawrence Hyde Memorial, which is embellished with representations of his wife and their children. One of the latter , another Lawrence begat a Bishop of Salisbury, and it was his son Robert who on May 4th 1674 first married one Lady Finetta Downe of Wroxton Abbey, she a co-heiress to the residue of what had been a great fortune before good works decimated it. None the less it still sufficed to keep the descendent families in 'Provendor' for some three hundred years. This money came into the family from her great Uncle who was Treasurer to the Court of Augmentations who when he died in 1559 was one of the richest Commoners in England. Whatever the Dissolution of the Monasteries did for him, it wrought havoc on Church Finances. (P) The accompanying photograph ( for use of which I am indebted to Messrs Christies Sale Catalogue of July the eleventh next) is of the painting of Finetta's Grandfather, which was part of the dowry her sister Frances took to the Guildford/ North family along with the right of perpetual tenancy of Wroxton Abbey which property formed part of their Grandfather's Endowment of Trinity College Oxford. The painting remained at Wroxton until the Guildford family surrendered its tenancy of the Abbey in the early 1930's, at the ensuing Chattels sale the picture was bought by the Pearson Family whose property it has been ever since.
WHO KNOWS WHO WILL OWN THE PICTURE NEXT, OR COME TO THAT, ST. JOHN THE BAPTIST'S CHURCH TISBURY, IF THE VILLAGE DOESN'T SEEK TO SAIL A DIFFERENT TACK.
THERE IS A PUBLIC CONSULTATION CONCERNING SUCH MATTERS AT ST. JOHN'S CHURCH TISBURY AT 7.30PM WEDNESDAY 25TH.MAY.
CHURCH MEMBERSHIP IS NOT NECESSARY to be at the 'In Place' then or come to that at any other time.
* If you wish to hear not inappropriate music, 'Cut and paste' this hyperlink.http://www.hymnal.net/hymn.php /h/714 its to the tune Wiltshire.
BY WAY OF CONCLUSION
Kindest regards to my sister, the late Kitty Cunliffe, on what would have been her one hundredth birthday. May 4th. 2011. John.