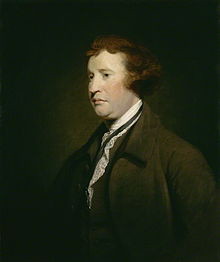 What ? a retired naval officer a year or so back asked me, is Blogging . It was hard to put into words the Military Mind could understand, until one suggested it was short for 'Web Log'. Had he asked me 'Why Web Log' it would have been harder to explain, for the internet is full of web logs, which understandably few have either the time or inclination to read. However such self expression obviates a need for psychiatry for those who write them, when metaphorically Rome burns. Further more over the years others seemingly pick up on such 'Pearls of Wisdom.' and re-string them as their own.
One of the Web Sites I read is that of the Tisbury Parish Council, when available. Curiously some are interested to know what Agenda decisions were made at the July and August meetings, and which the Agenda of the meeting advertised to occur on Tuesday September 1st. How come there is mention of three vacancies for Tisbury Parish Councillors, when surely there are none. Joe Public is interested in what is happening in our Parish, and to read which it's month to month accounting. Apparent detachment Puts one in mind of that Regimental Sergeant Major at Downside School some years ago, who seeing an Under Officer about to march his platoon over the side of the precipitous cricket Pitch, cried out 'Say something Sir, even if its only goodbye'.( A sometime Headmaster of Downside was famed for telling The Head Masters Conference that he was preparing his pupils for death. Happily the school is now co-educational.)
Others seek to put the world to rights, by standing for election to become Members of Parliament, County Councillors, Town or Parish Councillors, but their problems are similar to those of a Blogger. Electorates as a whole have neither the time nor inclination to be bothered with their aspirations, which leaves the way clear for 'The Placemen' of Party Activists, to the disadvantage of Independents. At the weekend I asked a young lady why she didn't stand to become a Parish Councillor, she said membership was a closed shop. Well of course it isn't, but 'it's the thought that counts.' Snippets of conversation brought home by my wife, suggest that Tisbury speaks not with a single voice.
What have I to crow about today ? (BR) AMANDA KNOX that American student and her then boy friend, who served the first four years of their Sentence after being wrongfully convicted for the murder of Ms Kercher in Perugia Italy. After reading the supposed evidence against the two, it seemed entirely obvious that neither of them had anything to do with the tragedy, even though others were adamant that Ms. Knox was a witch dabbling in the black arts, and indeed a murderess. Like so many others, being entirely convinced of their innocence I put my 'two penny worth' into the cauldron with a Blog entitled 'Bacchi from Perugia' backed up with numerous comments to 'On Line 'Newspapers. One did so on the basis that 'The only thing necessary for the triumph of evil is for good men to do nothing' (Burke).