MOT, Car Servicing, Car Repairs, Tyres & Brakes -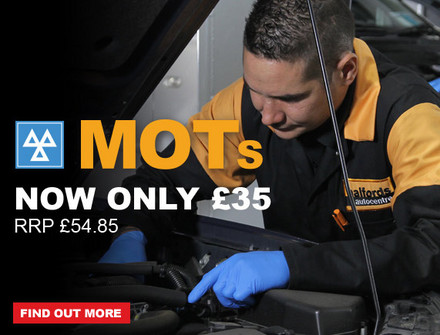 With a heritage that spans more than three decades, serving over 750,000 customers every year across a network of over 290 autocentres nationwide, Halfords Autocentres is one of the UK's leading MOT, car service, repairs and tyres specialists. Our customers get the following as standard: Trust - over 8 out of 10 of our customers tell us they'd recommend us to a friend* Expertise - using the latest diagnostics equipment our ATA trained technicians can service any make and model of car Price Guarantee - we'll match any price quoted locally like-for-like** Quality Guarantee - all work has a minimum guarantee of 12 months or 12,000 miles.*** Our staff are knowledgeable and approachable and will advise you honestly. They genuinely care about customers, their cars and whether they'll come back. *Based on 4000 customers completing a feedback form every month **If you find the same goods or services cheaper (within 3 miles of the autocentre and within 7 days) we will refund the difference.
What's Checked in an MOT? Body/vehicle structure/general items Free from excessive corrosion or damage in specific areas. No sharp edges likely to cause injury. Towbars for security/condition/inappropriate repairs or modification. Correct operation of 13 pin electrical socket. Speedometer condition and operation. Engine mountings. Fuel System No leaks. Security and condition of pipes/hoses. Fuel cap fastens and seals securely. Note the fuel cap will need to be opened. Make sure the key is available. Exhaust emissions Vehicle meets the requirements for exhaust emissions, dependent on the age and fuel type of the vehicle. Exhaust system Secure. Complete. Catalyst missing where one was fitted as standard. Without serious leaks and is not too noisy. Seat belts All the seat belts fitted are checked for type, condition, operation and security. All mandatory seat belts must be in place. Check of the malfunction indicator lamp (MIL) for air bags and seat belt pre tensioners. Seats Drivers seat for adjustment. All seats for security and seat backs can be secured in the upright position. Doors Latch securely in closed position. Front doors should open from inside and outside the vehicle. Rear doors should open from outside the vehicle. Hinges and catches for security and condition. Mirrors Minimum number required, condition and security. Load security Boot or tailgate can be secured in the closed position. Brakes Condition including inappropriate repairs or modifications, operation and performance (efficiency test). Note the removal of the road wheels and trims are not part of the test. ABS or electronic stability control (ESC) where fitted. Check of the MIL for ABS, electronic stability control, electronic park brake and brake fluid warning. Tyres and wheels Condition, security, tyre size/type and tread depth. Spare tyres are not inspected. Note: vehicles first used on or after 1 January 2012 - check of the MIL for tyre pressure monitoring. Registration plates Condition, security, colour, characters correctly formed and spaced. Lights Condition, operation including HID and LED headlamps for cleaning, self leveling and security. Headlamp aim. Main beam warning light. Bonnet Securely latches in the closed position. Wipers/washers Operate to give the driver a clear view ahead. Windscreen Condition and driver's view of the road. Horn Correct operation and of suitable type. Steering and suspension Condition, steering oil level, operation, a check for inappropriate repairs or modification including corrosion to power steering pipes or hoses. Operation of steering lock mechanism. Check of the MIL for electronic power steering and steering lock. Vehicle identification number Present on vehicles first used on or after 1 August 1980. Not more than one different VIN is displayed except on multistage build vehicles. Electrical Visible electrical wiring and battery.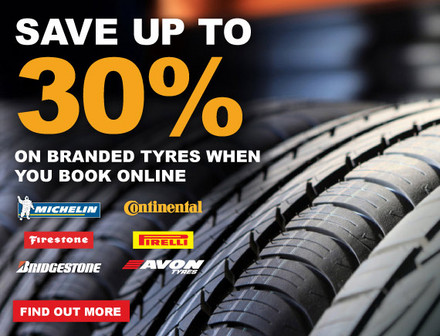 Clutch Replacement If you need a new clutch or are not sure if you do, book a free clutch check at Halfords Autocentres and our technicians will tell you whether your car clutch or van clutch needs replacing, or whether what you're experiencing is a symptom of a different problem. . Your clutch is an essential part of your car. While your only experience is maybe pressing down on the clutch pedal, inside there's a lot more going on that you don't see. The clutch plates inside your car are kept together by springs when you are driving. They separate when you press down on the pedal, to enable the gears within the car to be changed. Over time, this regular, repetitive action eventually wears the clutch down, and it will need replacing. Five Signs That You Need A New Clutch It's not always easy to know when your clutch need changing. There are five signs to watch out for when it comes to your vehicle's performance that mean you could need a replacement: The revs keep climbing but there is little increase in vehicle speed Loss of acceleration as the clutch 'slips' or a complete loss of drive Difficulty changing gears Grinding or rattling noise when changing gears Engine revs climb or fall of their own accord
Web : view the web site