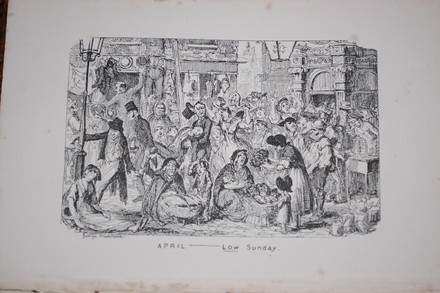 Those of us with little better to do than worry about such things are bemused by the unofficial lists of Candidates nominated for Unitary and Parish Councils. No doubt some will withdraw their candidacy if confronted by the possibility of having to stand for Election on May 2nd next.
Guess what for the first time since whenever TISBURY should be holding an election for its Parish Council, there being thirteen candidates standing for eleven seats. One notes that some of our old favourites have stood down and that due to the efforts of our current Parish Council we have a surge of new talent offering its services. Even our neighbour TISBURY WEST has nine candidates for nine seats so though it wont be having an Election for Parish Councillors, neither should any seats have to be filled by co-option.* Hopefully I append a part page re- posted from the Unitary Authority Web Site which illustrates the divide between the two Parishes. Tisbury is to the right of the blue line, West Tisbury to the left of the line ! MERE has eighteen nominations for fifteen Council Seats. ANSTY has seven nominations for five seats. Not sure it had any last time !
Others unlikely to have Parish Council Elections due to there being too few candidates, include. BARFORD ST.MARTIN *only six standing for seven seats . BOWERCHALKE* only five nominations for seven seats. BROADCHALKE* five for nine seats. BURCOMBE* two for five. whilst CHILMARK* has six for seven. DINTON* five for seven.(Surely more than than five persons are given to poking a speed camera in the face of passing motorists) and DONHEAD St.ANDREW nine for nine. DONHEAD ST.MARY nine for thirteen. FONTHILL GIFFORD* only four nominations for seven seats. Whilst FONTHILL BISHOP doesnít actually have a Parish Council, its Cricket Club will seemingly have a Cricket Pavilion located in Fonthill Gifford, on The Fonthill Estate, largely funded by the Parish of Tisbury. FOVANT* only fields seven candidates for nine seats. HINDON* five for nine seats, whilst QUIDHAMPTON* has but seven nominations for nine seats. SWALLOWCLIFFE and FOVANT and as already mentioned WEST TISBURY, all have full houses. SUTTON MANDEVILLE* has but two candidates for five seats.
UNITARY AUTHORITY ELECTIONS.
Tend to be fought on Party Political Meal Tickets.
FOVANT AND CHALKE VALLEY Will seemingly be returning Cllr, Jose Green unopposed. MERE Has a three corner contest. The sitting Councillor Jeans is an Independent with a strong following who has long represented Mere as either District or Unitary Councillor. One suspects he being a local resident and Retailer may continue to represent Mere He won the seat last time over a popular fellow local Conservative District Councillor. Now the Conservatives are backing Tisbury Resident Cllr. Richard Beattie who currently represents Wilton and Lower Wylye Valley, another unsafe seat then in part formerly represented on the District Council by a Liberal Peter Edge . Possibly it was UKIP s intervention that decided that seat on the Unitary Authority. One sees that there is a UKIP Candidate standing in Mere, though not this time in Wilton and Lower Wylye Valley, whilst Peter Edge is. Conservative Cllr. Wayman might expect to be re-elected to represent NADDER AND EAST KNOYLE. What of TISBURY That looks to remain in the Hands of Tony Deane, despite that former District Councillor Jeremy Hooper stands against him representing UKIP. Why one may wonder hasnít a Liberal stood for Election too ?
ALL TOO OFTEN THOSE ELECTED TO SERVE IN LOCAL GOVERNMENT HAPPEN INTO OFFICE MORE BY CHANCE THAN REASONED DELIBERATION.
* Denotes that undoubtedly persons who couldnít be bothered to stand for ELECTION will suddenly become aware of their 'Calling' and offer their Services as Parish Councillors.
Plate by Cruickshank entitled 'LOW SUNDAY'. 7th.April 2013