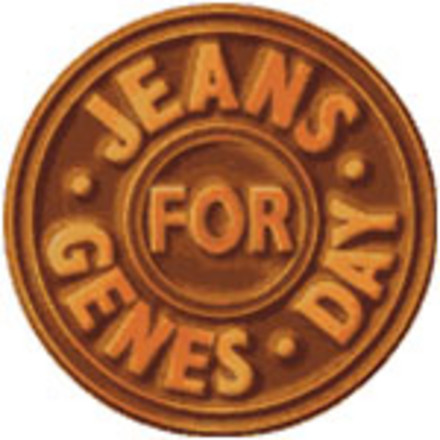 Jeans for Genes - Do it in Denim! This year Jeans for Genes hopes that you will "Do it in Denim" on Friday 3rd October.
Why? By donning your denims at work or school, in exchange for £1, you will be helping children suffering from a number of serious, life threatening genetic disorders.
Did you know – the J4G Campaign was begun locally by a group of volunteers for a tiny charity, the CGD Research Trust? Would you like – a speaker from the CGD Research Trust to talk to your organisation or group about Jeans for Genes?