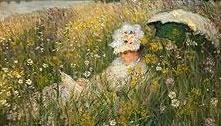 Interesting to read in Focus a report on the January Meeting of the Tisbury Parish Council .
Apparently criticism was voiced concerning the Chair Person of Western Area, a Tisbury and Fovant District Councillor, Mrs Josey Green.
I ATTENDED THAT MEETING OF WESTERN AREA AND WOULD ASSURE YOU THAT IT WAS CHAIRED IN AN EXEMPLARY MANNER.
Focus further records the comment that
'Only two Councillors took account of the repeated views of the Tisbury people, and the TisVis results- all others ignored them.'
Were the two Councillors ignored? More likely than not the other Councillors just didn't agree with Councillors Beattie, and Parker. All the latter suggested was that the decision be deferred. This matter has been rumbling on for years. Permission was granted not by Western Area but by a Planning Inspector, and the site was so designated on the Salisbury District Plan. It has not be a matter of 'Whether' but 'When' the site would be released for building.
Too many harkened to the blandishments of 'False Prophets' such opposition to the inevitable has not only cost local tax payers a lot of money, but was contributory to more houses being built than originally proposed. Six of them with the acquiescence of Tisbury Parish Council in lieu of the Swimming Pool. Do not blame Western Area as some have. A while back I saw a letter written to Western Area by a Local Parish Councillor, accusing it 'of acting with a lack of skill' Maybe that 'Hat' might be passed around to see whom it might better fit.
UNITARY AUTHORITY ELECTIONS.
Soon the Salisbury District Council will follow the former Mere and Tisbury Rural District Council into Oblivion. We will of course have an Election, and many votes will be cast for or against the Councillor elected to the New Unitary Authority, so the very best of luck to him or her.
What is important is that all the Candidates should be fit for purpose; and that none are just happened upon on the basis that this that or the other Party Machine had been unable to find anyone else willing to stand. Such Councillorship is a very important, time consuming occupation which like marriage,
'Therefore is not by any to be enterprised, nor taken in hand unadvisedly, lightly, or wantonly, but reverently, discretely, advisedly, soberly, and in the fear of God.'
Having Mentioned Focus. Goodness knows why it is beyond it to advise that Tisbury and Fovant Ward has two, not but just the one DISTRICT COUNCILLOR. TISBURY District COUNCILLORS Are
Cllr. Richard A. Beattie Con. elected with 800 Votes Cllr. Mrs Josey Green Ind. elected with 946 Votes