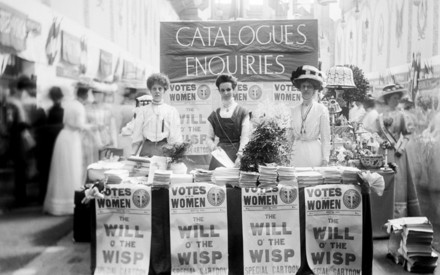 In a previous Blog I speculated as to what might happen in MERE, and suggested that its old favourite Councillor George Jeans an INDEPENDENT seemed likely to retain the seat .Well of course he did with the support of 1464 Voters. This the highest support for any Candidate in Wiltshire this time around. (On a peevish note he the only candidate in this Unitary Authority Election, who exceeded the 1309 votes I got in 1979 when unsuccessfully standing to be an INDEPENDENT New Forest District Councillor*).
The MERE result supports the belief that a well known INDEPENDENT Candidate has the edge on any Party Political Candidates parachuted into its midst. Of the two other candidates, one lived in Tisbury, one in Chilmark. That the Conservative Party thought it would be helpful if Tisbury Man's nomination paper was signed by not only three Murrisons (One our Member of Parliament) but too a fellow sitting County Councillor who was duly re-elected to her Nadder and East Knoyle Seat, seems to suggest not only, that a worthwhile candidate who hitherto had represented Wilton and Lower Wylye Valley on the Unitary Authority was being metaphorically fed to the Lions, but also that The Conservative Party Management has lost the plot. One knows not of its involvement if any, however IF The Party really believed anyone other than Councillor Jeans could win the MERE seat this time around, maybe its high time for a change of Management.
My blog also made reference to the Wilton and Lower Wylye Valley Seat. This is won by Peter Derek Edge, a long serving Councillor who failed to be elected to the Unitary Authority four years ago, possibly because a UKIP labelled Candidate came out of the woodwork, causing this Liberal Democrat seat to fall to the Conservatives. I am sure such wasnít the Intent of UKIP ?
It is the local man or woman, who wishes to represent local matters whom the Electorate prefers. That he or she happens to wear a Party Rosette should be neither here nor there in Local Governance. As at best it isnít ,why not compost the Rosettes and let all such candidates stand on their own worth, rather than as Pawns in some greater game.
* Concerning Hampshire's New Forest Division. Guess what that CONSERVATIVE Bastion of LYMINGTON has fallen to an Independent Candidate , possibly because of a squabble that occurred in the Ranks of the Local Conservative Association. Matter of a candidate being parachuted in from an adjoined District Council Seat. When will the Political Parties ever learn how unwelcomed all are in local Politics. Proof of that is that the chap who got my vote happened to be standing as a Conservative. Got it not because he was a Conservative but because he had done well enough last time around , and the well liked UKIP Candidate who served Tisbury as one of its two District Councillors then gave support to the building of Houses on Tisbury's 'Station Works' Light Industrial Area. That was something those who answered the TISVIS Questionnaire did not wish to see happen. STILL DON'T !